SEND
Langshott Primary School is committed to providing an inclusive and broad education for all children in accordance with SEND 14 reforms. Special needs vary in nature and, if your child is identified as having additional requirements, appropriate provision will be made within the constraints of our present budget. Provision maps showing how we meet the needs of all children at Wave 1, school support at Wave 2 and personalised support at Wave 3 are found on the website (please see below for the model).
The school's local offer and response to the 14 questions are also on the school website. At all times, you will be kept fully informed about the support that is being made available and the procedures involved.
There is a named SEND Coordinator (Mrs Mehta currently on maternity leave, Miss Isard has taken over) and a member of the Governing Body is nominated as having specific responsibility to ensure that the school's policy is reviewed and that all support is appropriate to meet the needs of each identified child.
We also recognise and support children who are acknowledged as being most able. Such children may be in one or many subjects and opportunities are created to ensure that different groups of children can flourish.
For admissions to Langshott relating to children with Special Educational Needs or Disabilities please refer to the Surrey admissions policy followed by our school.
The Local Offer
What is the Local Offer?
The LA Local Offer:
The Children and Families Bill became enacted in 2014. From this date, Local Authorities and schools are required to publish and keep under review information about services they expect to be available for the children and young people with Special Educational Needs (SEN) aged 0-25. This is the 'Local Offer'.
The intention of the Local Offer is to improve choice and transparency for families. It will also be an important resource for parents in understanding the range of services and provision in the local area.
Further information about Surrey County Council's Local Offer can be found on their website.
Please find details of our Accessibility Plan and Access Arrangements in our policy. Please find further details here below:
What arrangements does the school make to support pupils transferring from another school?
All children and their parents have an induction session in which they are shown around the school and supported by a buddy in their class.
For children with SEND, a meeting will be held between the SENCOs/ Headteacher and information will be shared about the child's needs.
How are classrooms and other areas of the school adapted to meet pupil's individual needs?
All of our ground floor classrooms are wheelchair accessible.
We have:
Accessible toilets
ELSA room
first aid room.
All classrooms have overhead projectors and smart boards
What arrangements are made to support pupils with SEN taking part in after school activities outside the classroom, including school journeys?
All children are included in trips and visits as well as residential visits. We provide teaching assistant support and appropriate transport to enable this to happen. All visits are risk assessed and appropriate safety measures are put into place.
All of our children, including those with SEN have the opportunity to attend a range of after school clubs. We have support in place in our after school club care.
All children are included in the curriculum and opportunities are given readily to children with SEN. We ensure that they have opportunities to be in our Children's leadership teams, opportunities to represent the school and also be an ambassador for our school.
Arrangements for the admission of disabled pupils
We are a fully inclusive school which admits all pupils including those with SEN and disabilities.
We have disabled toilets, a ELSA room and accessible classrooms.
Meetings will be held with parents, children and specialists in order to plan admission and ensure that the facilities and resources are in place to enable the child to access the curriculum.
Appropriate support will be provided.
Training will be provided for staff.
Regular reviews will be planned, which include the pupil's views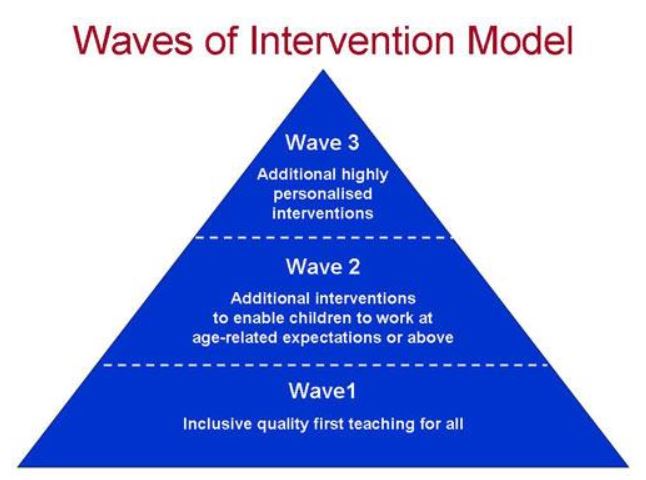 Assess, Plan, Do Cycle