Den Day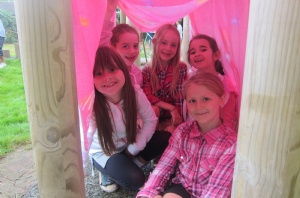 What a fabulous day! The children worked really hard designing and making their dens (and re-making when the wind blew them over). All of our learning powers were put to the test with the children showing huge amounts of resilience, reciprocity, reflectiveness and resourcefulness throughout the whole process. It also gave us the opportunity to think about children around the world who are caught up in conflict and natural disasters who may be forced to making their home in a den.
Lunch time completed our fantastic day as everyone got to eat their lunch inside the dens - a real treat!
We would like to say a huge thank you to all the parents and carers who donated all of the resources to help make the day such a great success.